Hello, and welcome to our website.  This is an easy way for us to maintain contact with all the members of the post and our community.

Check back often as we build this site new things will be added, so that you can keep up with our latest adventures. 

Thanks for Visiting!

Post Commander: 

James A. Jacques

HAYWARD-FRAZIER VFW POST 2599

1086 Mapleton Road, Mapleton, Maine 04757

Meets: 2nd Sunday of Each Month @ 1:00pm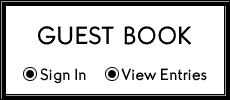 This page was last updated: November 7, 2021
James A. Jacques

Post Commander 2019 - 

( All State Commander 2019 - 2020 )

( Captain of the All-State Team 2019 - 2020 )

HAYWARD-FRAZIER VFW POST 2599


State Commander 2021-2022

Herman L. Littlefield

VFW National Home For Children

District 1 Commander

Danford G. Saucier

2019 -